About
A taut tale of greed, murder, and revenge as combat-weary Marines take on the crooks of Wall Street.
Gold in the Coffins follows the story of a tight band of retired Marines who bonded during a bloody tour of duty in Vietnam, only to find themselves facing a darker enemy back home, the demons of Wall Street.
Donnie DeAngelo survived Vietnam and the rough streets of his childhood by never giving up the fight, whether his enemy was the Viet Cong or the mob. Defying all odds, he launched a successful coffee and food business, and decided to take his company public, but a Wall Street power broker has other plans for his business: force him and his comrades into bankruptcy and loot the spoils. When Donnie threatens to blow the whistle, his best friend winds up dead and it looks like Wall Street has drawn first blood. Donnie and members of his former platoon are betrayed by the system they once fought to defend, leading them to conclude that revenge is a dish best served bloody.
---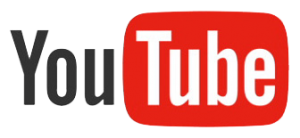 Gold in the Coffins By Dominic Certo, KSJ and Len Harac ,PhD
---
Recent News
Newsmax Now | Dominic Certo, KSJ and Dr. Tiffany Sanders discuss veterans suicide
---
ABC News Feature
---
Miracles of the Season
---

USA Today bestselling author Cara Lockwood called Gold in the Coffins "a satisfying thrill -ride" and said, "This is a book that unfolds like it was meant to be an action movie."
---

Beth Sarafraz, NY Blue NOW magazine's managing editor said, "I was up all night racing to the very last page, and then I had to remind myself this was a work of fiction, but so thoroughly crafted ... that I was sure this story ... happened to someone out there, for real."
---
Authors Biographies
Dominic Certo, K.S.J.  the bestselling author of THE VALOR OF FRANCESCO D€™'AMINI, served with the 7th Marines in Vietnam and was decorated for valor. As a young Corpsman he won Division championships in boxing and track and was awarded The Marine Corps League's Distinguished Service Award. After his military service he graduated from Northwest Missouri State University. Soon after receiving his degree, his love for sports continued, bringing him to class title finals in Mr. Northern States, and Mr. North America and from there to world judging status as a head official of the IFBB for professional competitions worldwide. He appeared on ABC's Wide World of Sports and NBC's Sportsworld.  He has judged and co-produced the prestigious Mr. Olympia.  Dom has trained several bodybuilding champions and coached the first professional team to tour China and Hungary. He has written two popular books. His first novel The Valor of Francesco D'Amini received national acclaim and remains a "Back in Print Classic" of The Authors Guild. His second book, Success — €"Pure & Simple was his first self-help journal. He received Vega's Writer Award for Prose in 1979. In 2000 he was named the Italian American Police Society's Man of the Year and was Knighted by the Royal Family of The Sovereign Order of St. John in Russia. Certo went on to become the CEO and principal of a national food service company. He brought it public and fought to endure the wall street crash of 2007. He was named "2015 Literary Artist of the Year" by The Italian Tribune.
---
Len Harac, PH.D,  is the President of Harac Consulting, and has been providing strategic and tactical business consulting since 1985. Their motto "we build bottom lines" defines their mission. Dr. Harac has a wide range of experience over an array of industries, including working as the Public Relations Director and an advisor for The Police Chiefs Association. His extensive network of powerful strategic alliances makes him a valuable asset to growing companies and organizations. Dr. Harac is a frequent participant of military and security style advanced tactical training programs. He is available for consulting, seminars and general business needs. His skills and experience centers on key areas of business and strategic tactical management. His focus is on finding the proverbial "path through the trees" with respect to all endeavors. Dr. Harac has a dossier of testimonials to his fine work on his website: www.harac.com. Dr. Harac and his family make their home in New Jersey.This is his first novel.